Archive of posts tagged dance macabre

Forum Concert RIAS Chamber Choir
Kapelle Stahnsdorf
Record from 06.06.2020
Sa 06. Juni 2020, 15.00 Uhr – Kapelle Stahnsdorf – ForumKonzert
Programm:
Hugo Distler – Totentanz
Leonhard Lechner – Sprüche von Leben und Tod
Dorothée Hahne – dance macabre for recorder & live electronic
Frank Martin – Vier Märsche aus: Ein Totentanz zu Basel im Jahr 1943
Anette Lösch – Sopran, Susanne Langner – Alt, Volker Nietzke – Tenor, Stefan Drexlmeier – Bass, Martin Ripper – Blockflöte, Christian Filips – Sprecher und Dramaturgie, Kai-Uwe Jirka – Dirigent
Ort: Kapelle Stahnsdorf, Bahnhofstraße 2, 14532 Stahnsdorf, Germany
Continue reading »

Konzert mit Text und Tanz
Was schreckt uns am meisten? Das endgültige Aus durch den Tod?
Wie wäre es mit folgendem Gedanken, Luigi Nono folgend:
Der Tod schließt nicht, sondern verwandelt. Er segelt zwischen Räumen und Zeiten, die sich auf andere Weise öffnen.
Dieser Abend beleuchtet den Moment des Sterbens, das Diesseits und das Jenseits mit Musik und zeitgenössischem Tanz, mit Auszügen aus Ligetis "Le grand macabre" und Senecas Worten in stoischer Todeserwartung. Ein Abend im Spiel mit Zuständen, Ereignissen und Prozessen, würdevoll ernst und gleichzeitig zutiefst humorvoll komisch – in jedem Fall überraschend.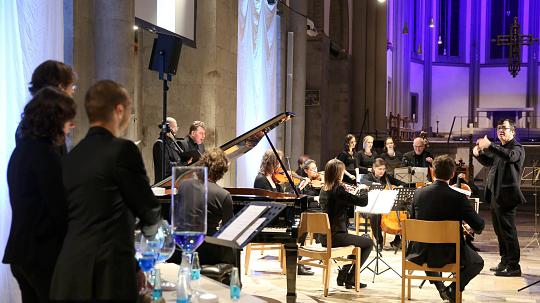 12. Gladbacher Nachtmusik
GRAN GUERRE – DANCE MACABRE
Program:
u.a. Dorothée Hahne: "dance macabre" Continue reading »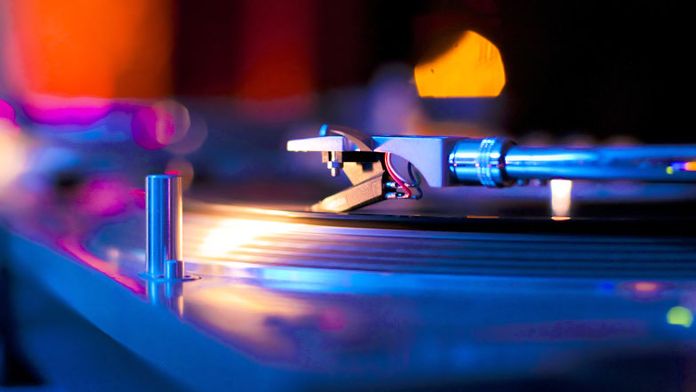 Musikcollagen – Totentanz- Danse macabre
Von Gaby Beinhorn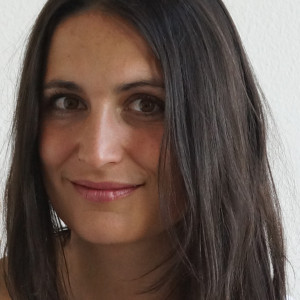 Vitale Virtuosity – an excitingly staged solo concerto by the recorder. It is about death and life, excessive joy of life and contemplation.
Program u.a.: "dance macabre" For soprano recorder & live electronics (composition commission for Maria Dorner-Hofmann, 2006)
Maria Dorner-Hofmann, recorder
Maria Dorner-Hofmann studied flute recorder and recorder training with Irmgard Tutschek, Carin van Heerden and Dorothee Oberlinger, and piano pedagogy with Klaus Kaufmann (all diplomas with distinction) from 1997 to 2006 at the University Mozarteum in Salzburg. She gained further impulses through numerous master classes, eg with Han Tol and Matthias Weilenmann. In November 2006, she won the first prize and the audience prize at the "Internationale Wettbewerb für Blockflöte solo" in Feldkirch, Austria. In addition to working with the music of the Middle Ages, the Renaissance and the Baroque, Maria Dorner-Hofmann also devotes herself intensively to new music, some She has performed solo and recitals at home and abroad and has performed in various chamber music formations as well as internationally renowned orchestras.
Maria Dorner-Hofmann teaches at the University of Mozarteum in Salzburg the subjects recorder, didactics and teaching practice, and teaches privately and at the music school Bad Birnbach. She lives with her husband and her son in Eggenfelden (Germany). Continue reading »
Programm für die 2. Diplomprüfung im Instrumentalstudium Blockflöte
von Florian Huber
Universität für Musik und darstellende Kunst Wien
Raum M0101, Anton-von-Webern-Platz 1, A 1030 Wien
22.1.2016 11:00
3. Dezember 2015
18:30
bis
19:30
.
Block4:
(recorders)
Emily Bannister, Lucy Carr, Katie Cowling, Rosie Land
BLOCK4 present a programme of arrangements for the recorder quartet, ranging from the medieval period to the present day. Works by composers such as Handel and Caccini are re-imagined by the quartet, showcasing the versatility of the recorder.
Programme
Anon.: Saltarello
Arvo Pärt (b. 1935): Pari Intervallo
George Frideric Handel (1685-1759): Capriccio in F major, HWV 481
Kazimierz Serocki (1922-1981): Arrangements
Tomás Luis de Victoria (1548-1611): O Magnum Mysterium
Dorothee Hahne (b.1966): Dance Macabre (Quartetversion) Continue reading »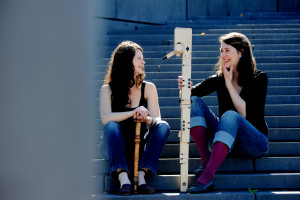 music im museum
Debut concert with Julia Fritz and Barbara Heindlmeier (recorder)
Program (u.a.)
Dorothée Hahne: dance  macabre (Duo Version) & commentari III
9th Juli 2015 19:30 Gerhard-Marcks-Haus, Am Wall 208, 28195 Bremen, Germany
Music in the Museum – a series of concerts of Gerhard Marcks House and the University of the Arts Bremen, Department of Music
Fee: 4,50 / 3 Euro