Archive of posts tagged Live-Elektronik
for Solo Instrument & Live-Elektronik [2014]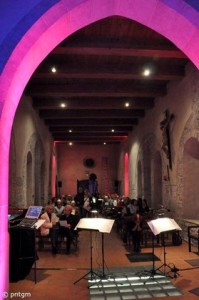 Elisabeth Haselberger and Petra Wurz (recorder and electronic)
EMERGE and Gerald Fiebig (electronic)
concert programm:
Klaus Hollinetz "Islands and Streams" (2006)
Periklis Liakakis "Dist(ohr)tion" (2010)
Christoph Cech "Domina Domina" (2008)
Dorothée Hahne "dance macabre" (2006)
Agostino Di Scipio "4 variazioni sul ritmo del vento (1995)
Fabrizio de Rossi Re "Salse per Gru, Anatre, Pernici, Tortore, Colombacci, Colombi e diversi Ucelli" (1993)
EMERGE Neues Werk (2015, UA)
Gerald Fiebig Neues Werk (2015, UA)
In COOPERATION with the events series echokammer Continue reading »

Sophia Schambeck (1993), recorder, has won two prizes at the Wespe 2014 competition in Germany. For her interpretation of Commentari III by Dorothee Hahne she won a prize in the category 'Best interpretation of a piece by a female composer', a special prize awarded by the Bundesministerium für Familie, Senioren, Frauen und Jugend. For performance of AtPHOlantis for recorder and electronics she won a prize in the category 'Best interpretation of an original composition', a special prize awarded by the Gesellschaft zur Verwertung von Leistungsschutzrechten GVL.
Sophia Schambeck studies with Erik Bosgraaf in the first year of the bachelor degree programme.
Source: Conservatorium van Amsterdam
Premiere
Dorothée Hahne: "Teleparty" for alto recorder & live-electronics
Recorder: Tabea Wink
Commissioned by the German Music Council for for Tabea Wink as part of of the project "Impulse – Young Artists / New Music!"
Mit dem Förderprojekt "Impulse – Junge Interpreten/Neue Musik!" setzt der Deutsche Musikrat neue Initiativen und Schwerpunkte. Junge exzellente MusikerInnen, die vor der Teilnahme an einem Wettbewerb des Deutschen Musikrats stehen, kooperieren mit zeitgenössischen KomponistInnen, geben Werke in Auftrag, erarbeiten diese mit Unterstützung der KomponistInnen und bringen sie anschließend im Rahmen eines der Wettbewerbe des Deutschen Musikrats und in nachfolgenden Konzerten zur Aufführung.
Venue: Braunschweig  (more Information coming soon)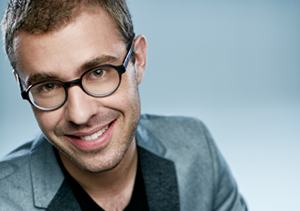 New Music Kingston is thrilled to be presenting the Kingston premiere of Breakthrough Artist of the Year (2012 Opus Awards), Vincent Lauzer, virtuoso recorder player from Montréal. A prize winner many times over, he was most recently awarded the Prix Guy-Soucie for best performance of a Québec work by Patrick Mathieu at the Prix d'Europe 2013… 2012, First Prize during the Stepping Stone of the Canada Music Competition and the Career Development Award from the Women's Musical Club of Toronto … 2010, 1st prize in the first Mathieu-Duguay Early Music Competition held at the Lamèque International Baroque Music Festival … 1st Prize and the Audience Appreciation Prize in the 3rd Montreal International Recorder Competition … best Canadian Recorder Player Prize … Montreal Baroque Prize for Audaciousness and Musicality in the Galaxie-CBC Rising Stars Competition during the Montreal Baroque Festival in 2007. Vincent has performed with the series Clavecin en concert and with the ensembles Les Idées Heureuses, Arion, and La Bande Montréal Baroque. He is also a founding member of the ensemble Recordare, which was one of the five finalists in the Early Music America/Naxos Recording Competition. He has toured and recorded extensively with the recorder quintet Flûte Alors! His Kingston program will include performances on recorders of all sizes with the addition of electroacoustic material… you will be amazed! Vincent will also be presenting a workshop/demonstration on Saturday morning, November 29… more information to follow.
Venue: Isabel Bader Centre for Performing Arts, 390 King St W, Kingston, ON K7L 2X4, Kanada, Telefon:+1 613-533-2424
20. September 2014
15:00
bis
19:00
As part of the "long Night of Museums and Galleries" there are music by Anja Kreysing (accordion & live electronics) and Dorothée Hahne (sound objects & live electronics) to the works of the  in Münster living and working artist Tassilo Sturm.
Continue reading »
2. November 2014
13:30
bis
14:20
From 1 to 2 November 2014, the Birmingham International Recorder Festival takes place. Among the highlights of the festival can be found on the 2nd November the event 'Performing with Electronics' taster session with Chris Orton, who will present his interpretations of compositions für recorder and electronics in an additional concert with this program:
Hahne – dance macabre, Fabrizio de Rossi Re – Salse per Gru, Anatre, Pernici, Tortore, Colombacci, Colombi e Diversi Uccelli, Fausto Romitelli – Seascape, Giorgio Tedde – Austro, Hahne – Luscinia
Venue:
Birmingham Conservatoire
Birmingham City University
Paradise Place
Birmingham
B3 3HG
United Kingdom
30. August 2014
16:00
bis
16:15
17:00
bis
17:15
18:00
bis
18:15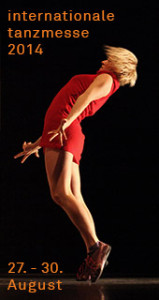 ROTLICHT – The Sounds of dance
Henrietta Horn – Choreography/Dance
Dorothée Hahne – Composition/Sound
Reinhard Hubert – Light/Pixel
"ROTLICHT" is a mutually inspired play. Just as Henrietta Horn reacts to sounds and translates them into dance, the multi-instrumentalist Dorothée Hahne orientates her music around the movements of the dancer thereby enabling us to experience them acoustically – sometimes with an Alpine horn and sometimes with live electronic music. A performance located somewhere between elegance and chaos and built on unconditional trust.
Performance Parcours  Internationalen Tanzmesse 2014
Venue: Weltkunstzimmer | Hans Peter Zimmer Stiftung
Ronsdorfer Str. 77a  ¦ 40233 Düsseldorf
Entre:  5,- Euro
Sendezeit: 05:12 Uhr
| | |
| --- | --- |
| Titel: | commentari 3 für Blockflöte & Elektronik |
| Länge: | 06:08 Min |
| Ensemble: | Dorothee Oberlinger (Blockflöte) |
| Komponist: | Dorothée Hahne |
Sendezeit: 05:08 Uhr
| | |
| --- | --- |
| Titel: | Antiphon "O Ecclesia" |
| Länge: | 04:09 Min |
| Ensemble: | Ensemble 1700: |
| Komponist: | Hildegard von Bingen |