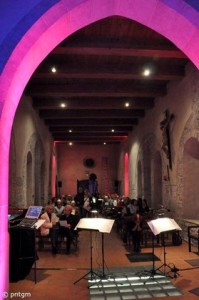 Elisabeth Haselberger and Petra Wurz (recorder and electronic)
EMERGE and Gerald Fiebig (electronic)
concert programm:
Klaus Hollinetz "Islands and Streams" (2006)
Periklis Liakakis "Dist(ohr)tion" (2010)
Christoph Cech "Domina Domina" (2008)
Dorothée Hahne "dance macabre" (2006)
Agostino Di Scipio "4 variazioni sul ritmo del vento (1995)
Fabrizio de Rossi Re "Salse per Gru, Anatre, Pernici, Tortore, Colombacci, Colombi e diversi Ucelli" (1993)
EMERGE Neues Werk (2015, UA)
Gerald Fiebig Neues Werk (2015, UA)
In COOPERATION with the events series echokammer
Venue: Kulturhaus abraxas . Sommestraße 30 . 86156 Augsburg . Germany . 20 h
The DUO RECORDRONIK – Elisabeth Haselberger & Petra Wurz deals since its inception in 2002, the hybrid world of recorder and electronics. The two musicians blend into their common interpretive work experience from the composed new music, improvisation, electro-acoustic and electronic music.