Archive of posts tagged Live-Elektronik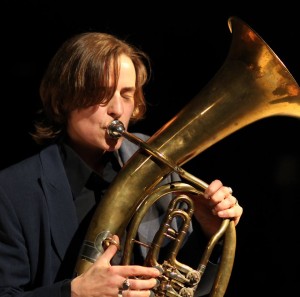 Neuss. Bei einem Workshop im Romaneum diskutierten Experten über die Konzertbesucher von morgen. Von Hansgeorg Marzinkowski
Betrachtet man die Altersstruktur der Besucher hochkarätiger Konzertreihen, so muss man um die Zukunft fürchten – auch in Neuss. Da ist es fraglich, ob etwa die Zeughauskonzerte nochmals 50 Jahr bestehen. Bemühungen um das Publikum von morgen gibt es seit Jahren, mit unterschiedlichen Erfolgen.
Dem Thema widmete sich jetzt ein von VHS, Musikschule und Kulturamt der Stadt Neuss veranstalteter Workshop im Romaneum, der sich an Orchester- und Kulturmanager, Konzertveranstalter und (Musik-) Lehrer richtete. Continue reading »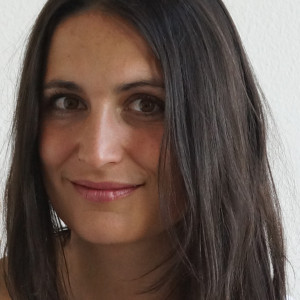 Vitale Virtuosity – an excitingly staged solo concerto by the recorder. It is about death and life, excessive joy of life and contemplation.
Program u.a.: "dance macabre" For soprano recorder & live electronics (composition commission for Maria Dorner-Hofmann, 2006)
Maria Dorner-Hofmann, recorder
Maria Dorner-Hofmann studied flute recorder and recorder training with Irmgard Tutschek, Carin van Heerden and Dorothee Oberlinger, and piano pedagogy with Klaus Kaufmann (all diplomas with distinction) from 1997 to 2006 at the University Mozarteum in Salzburg. She gained further impulses through numerous master classes, eg with Han Tol and Matthias Weilenmann. In November 2006, she won the first prize and the audience prize at the "Internationale Wettbewerb für Blockflöte solo" in Feldkirch, Austria. In addition to working with the music of the Middle Ages, the Renaissance and the Baroque, Maria Dorner-Hofmann also devotes herself intensively to new music, some She has performed solo and recitals at home and abroad and has performed in various chamber music formations as well as internationally renowned orchestras.
Maria Dorner-Hofmann teaches at the University of Mozarteum in Salzburg the subjects recorder, didactics and teaching practice, and teaches privately and at the music school Bad Birnbach. She lives with her husband and her son in Eggenfelden (Germany). Continue reading »
Matinee
"Half of Heaven"
Ceremony of the fourth alternatives Cologne honorary citizenship to
Irene Franken
, Historian
Moderation: Jürgen Becker
Impuls: Franz Meurer
Laudatio: Dr. Kerstin Wolff
Credits: Carmen Thomas, Dr. Witich Rossmann, Volker Beck, Dr. Muriel Gonzales-Athenas, Dr. Karola Fings
First
Congratulations
: Henriette Reker
Music:
Compositionen from Dorothée Hahne:
"
O Ecclesia
"
Sequence aboutthe St.
Ursula von Hildegard von Bingen for tenor recorder & didgeridoo
"
Speciosa
" –
Electronic music from sounds of Cologne Cathedral bells
Dorothée Hahne, didgeridoo, Alphorn, live electronic
Capriccios & Improvisations from
Achim Fink & Bernd Winterschladen (trombone, saxophon, tuba …)
Ort: Gürzenich Cologne, Kleiner Saal, Martinstr. 29 50667 Köln
Sunday, Januar 8th 2017 11:00 am
11. September 2016
10:00
bis
18:00
With music from Dorothée Hahne:
"Milk und Honey" for trumpet, didgeridoo & live-electronics
17. November 2015
13:00
bis
13:40
With the RAM–grant from the Niedersächsische Sparkassenstiftung one of the best Lower Saxony participants in the federal competition "Jugend musiziert is" the door to be opened in the international music scene – by a two-week master class at the prestigious London Royal Academy of Music. The scholarship holder will also receive a one-day, individually tailored coaching in the areas of public speaking and presentation as support on his way into working life.
At lunchtime concert Tabea Wink presented their skills and reports of their stay in the British capital.
Program (among others):
Dorothée Hahne: "TeleParty" for alto recorder & live electronics
Commissioned by "Impulse – Young Artists / New Music"
the German Music Council for Tabea Wink Continue reading »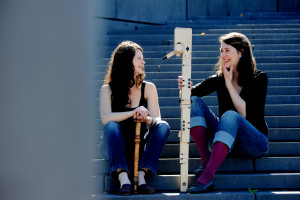 music im museum
Debut concert with Julia Fritz and Barbara Heindlmeier (recorder)
Program (u.a.)
Dorothée Hahne: dance  macabre (Duo Version) & commentari III
9th Juli 2015 19:30 Gerhard-Marcks-Haus, Am Wall 208, 28195 Bremen, Germany
Music in the Museum – a series of concerts of Gerhard Marcks House and the University of the Arts Bremen, Department of Music
Fee: 4,50 / 3 Euro
The Annual Report 2014 of the Versicherungskammer Kulturstiftung is now available online, in which Sophia Schambeck is honored as twofold winner for her interpretation of Commentari III:
"Versicherungskammer Kulturstiftung supports young musicians in dealing with the music of the present. We gave at the regional and state competition Bavaria "Jugend musiziert" a special award for the outstanding performance of a contemporary work. The prize is endowed with 2,300 €. At regional and state competition 2014 flutist Sophia Schambeck convinced the Jury: The 20–year old inhabitant of Munich won both special prizes with her interpretation of Commentari III for soprano recorder, Renaissance Recorder in G and playback CD. It is part of a concert that the composer Dorothée Hahne had composed in 1999 on the occasion of the Roman summer in Köln for Recorder virtuoso Dorothee Oberlinger. The piece is instrumented for mixed Recorders, archaic didgeridoos and computer assisted surround live electronics."
Concert of the winners of the state competition "Jugend Musiziert" Niedersachsen 2015
Program (a.o..): Tabea Wink (1. Prize, 25 P.) – alto recorder
Dorothée Hahne: "TelePartY" for alto recorder & live electronics
(Commissioned by the German Music Council for the project "Impulse – Young Interpreters/New Music!" for Tabea Wink)
The concert will be recorded by NDR and broadcasted on June 6 at 20:05 in the show "Music Land Niedersachsen"