Archive of posts tagged Live-Elektronik
11. September 2016
10:00
bis
18:00
With music from Dorothée Hahne:
"Milk und Honey" for trumpet, didgeridoo & live-electronics
17. November 2015
13:00
bis
13:40
With the RAM–grant from the Niedersächsische Sparkassenstiftung one of the best Lower Saxony participants in the federal competition "Jugend musiziert is" the door to be opened in the international music scene – by a two-week master class at the prestigious London Royal Academy of Music. The scholarship holder will also receive a one-day, individually tailored coaching in the areas of public speaking and presentation as support on his way into working life.
At lunchtime concert Tabea Wink presented their skills and reports of their stay in the British capital.
Program (among others):
Dorothée Hahne: "TeleParty" for alto recorder & live electronics
Commissioned by "Impulse – Young Artists / New Music"
the German Music Council for Tabea Wink Continue reading »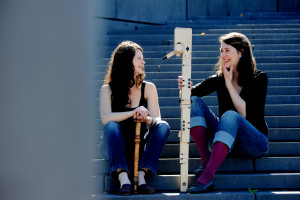 music im museum
Debut concert with Julia Fritz and Barbara Heindlmeier (recorder)
Program (u.a.)
Dorothée Hahne: dance  macabre (Duo Version) & commentari III
9th Juli 2015 19:30 Gerhard-Marcks-Haus, Am Wall 208, 28195 Bremen, Germany
Music in the Museum – a series of concerts of Gerhard Marcks House and the University of the Arts Bremen, Department of Music
Fee: 4,50 / 3 Euro
The Annual Report 2014 of the Versicherungskammer Kulturstiftung is now available online, in which Sophia Schambeck is honored as twofold winner for her interpretation of Commentari III:
"Versicherungskammer Kulturstiftung supports young musicians in dealing with the music of the present. We gave at the regional and state competition Bavaria "Jugend musiziert" a special award for the outstanding performance of a contemporary work. The prize is endowed with 2,300 €. At regional and state competition 2014 flutist Sophia Schambeck convinced the Jury: The 20–year old inhabitant of Munich won both special prizes with her interpretation of Commentari III for soprano recorder, Renaissance Recorder in G and playback CD. It is part of a concert that the composer Dorothée Hahne had composed in 1999 on the occasion of the Roman summer in Köln for Recorder virtuoso Dorothee Oberlinger. The piece is instrumented for mixed Recorders, archaic didgeridoos and computer assisted surround live electronics."
Concert of the winners of the state competition "Jugend Musiziert" Niedersachsen 2015
Program (a.o..): Tabea Wink (1. Prize, 25 P.) – alto recorder
Dorothée Hahne: "TelePartY" for alto recorder & live electronics
(Commissioned by the German Music Council for the project "Impulse – Young Interpreters/New Music!" for Tabea Wink)
The concert will be recorded by NDR and broadcasted on June 6 at 20:05 in the show "Music Land Niedersachsen"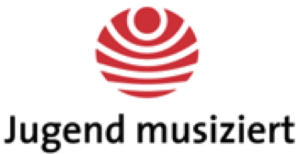 Tabea Wink – recorder
Programm with Works (u.a.) from
Antonio Vivaldi: Concerto C-Major, RV 443
Dorothée Hahne: "TeleParty" for recorder & live electronics
Venue:
Hambur

ger Konservatorium
Sülldorfer Landstraße 196
22589 Hamburg
update: Tabea Wink won a first prize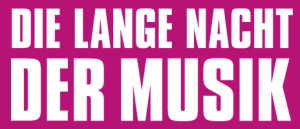 A musical journey from Venice to Utrecht, from the Middle Ages to today: minstrel dances, which were presumably carried forward to the year 1200 in the marketplaces, Dutch music of the Renaissance and works of High Baroque by J.S. Bach and A. Vivaldi; experimental music of the 20th century by L. Berio, and even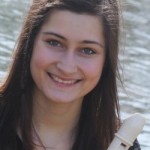 contemporary works with electronics (Dorothée Hahne: commentari III).
Sophia Schambeck (recorder)
Stellario Fagone (piano)
Venue:
Blackbox im Gasteig
Rosenheimer Straße 5
D – 81667 München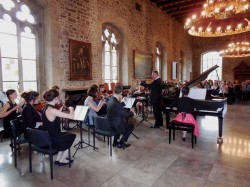 From 06 to 11 May 20 music school pupils from the Polish Cieszyn are guests in Braunschweig. Guests reciprocate so that a visit to a music group from Braunschweig in October of last year. The music school partnership between Braunschweig and Cieszyn consists by now for over ten years.
Traditionally, let music lovers hosts and guests share their skills as part of a public community concert, which takes place in the Old Town City Hall Dornse of Braunschweig on May 9. Beginning 18 clock, free admission, donations would be appreciated. Continue reading »