This is an unauthorized editing (u.a. § 23,1 of the Copyright Act) for recorder and viola, the meaning and content of the original composition disfigured.
Due to the pandemic protection regulations, the concert will be performed in the broadcasting room of the Deutschlandfunk in Cologne without an audience and can be seen in the live stream. The concert will be broadcast again on May 17th in the Deutschlandfunk.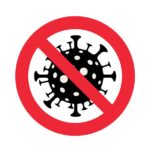 "À Duo"
The concert "Á Duo" with Nils Mönkemeyer and Dorothee Oberlinger promises a concert on special sound paths. Here are two instruments that are rarely heard together meet. The two artists range from medieval music by Hildegard von Bingen to the still-living composer Dorothee Hahne and use the extraordinary acoustics of the Schwarzrheindorf double church for a musical encounter for two.
Here, too, the focus is on the music of Johann Sebastian Bach, framed by modern works by Luciano Berio. Bach's solo works for an instrument are like an inner monologue and perhaps the most intimate and personal thing that Bach ever wrote. Luciano Luciano Berio, one of the most famous representatives of Italian music, wrote his solo works for various instruments and here reflects the noisiness and timing of our time, which is in a sharp contrast to the inner silence in Bach's music.
Venue: Doppelkirche Schwarzrheindorf, Petrusstraße 1, 53225 Bonn, Deutschland
Source: www.klassik-fuer-alle.de