H-Blog - von einer, die auszog das Glauben zu lernen
27. April 2018
18:00
bis
19:00
25 years ago I have had the pleasure to entertain with my alphorn & live-electronics the first cow (her name was Saba – unforgetable), who left the slougterhouse of Soest alive, after she stayed there the hole day in a fine mood. With this performance from the artist Martin Kätelhön (supplemented by MAF Räderscheidt & Inge Thomforde) and events from other artists the old sloughterhouse changed to an excellent art and cultur venue. The documentation from the WDR LOKALZEIT about the anniversary will be online until 27th of April 2019: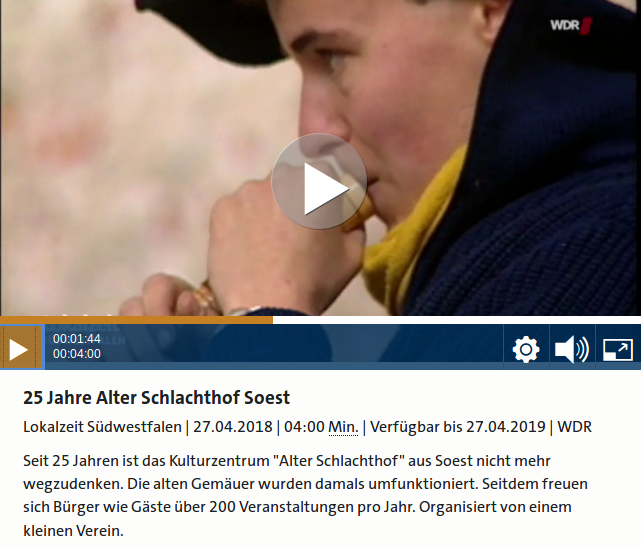 15. Juni 2016
09:40
bis
09:45
18:40
bis
18:45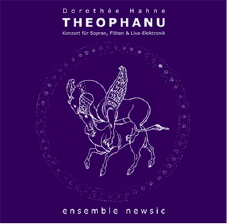 Today 1025 years ago died the Empress Theophano, whose tomb is located in Cologne's St. Panteleimon Cathedral. The journalist Claudia Friedrich reminded in your miniature portrait of the European unknown ruler with excerpts from my Theophanu concert, which was first performed in 2000 in St. Pantaleon.
The broadcast WDR 2 key date is here audibly a podcast (in german)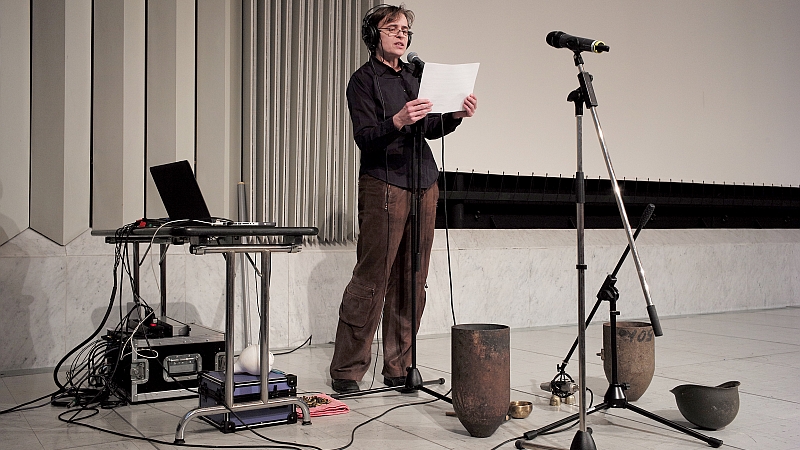 Der Aschermittwoch wird in Köln seit 1950 ganz im Zeichen der Kunst und Künstler gefeiert. Auf Einladung des Erzbistums Köln führt ein ganztägiges Programm durch den Tag, der die Fastenzeit einleitet.
Die Akademie zum Aschermittwoch, die ich auf Einladung  musikalisch und live-elektronisch begleitet habe, präsentierte in diesem Jahr einen sehr spannenden Vortrag des Direktors
der Theaterwissenschaftlichen Sammlung und Professor der Theater- und Medienwissenschaft der Universität Köln Prof. Dr. Peter W. Marx zum Thema "Von der Unausweichlichkeit des Spiels: "Überlegungen zum Theater als Denkfigur". Zwei Nachlesen zur Veranstaltung gibt es auch in der Rheinischen Post und beim domradio.de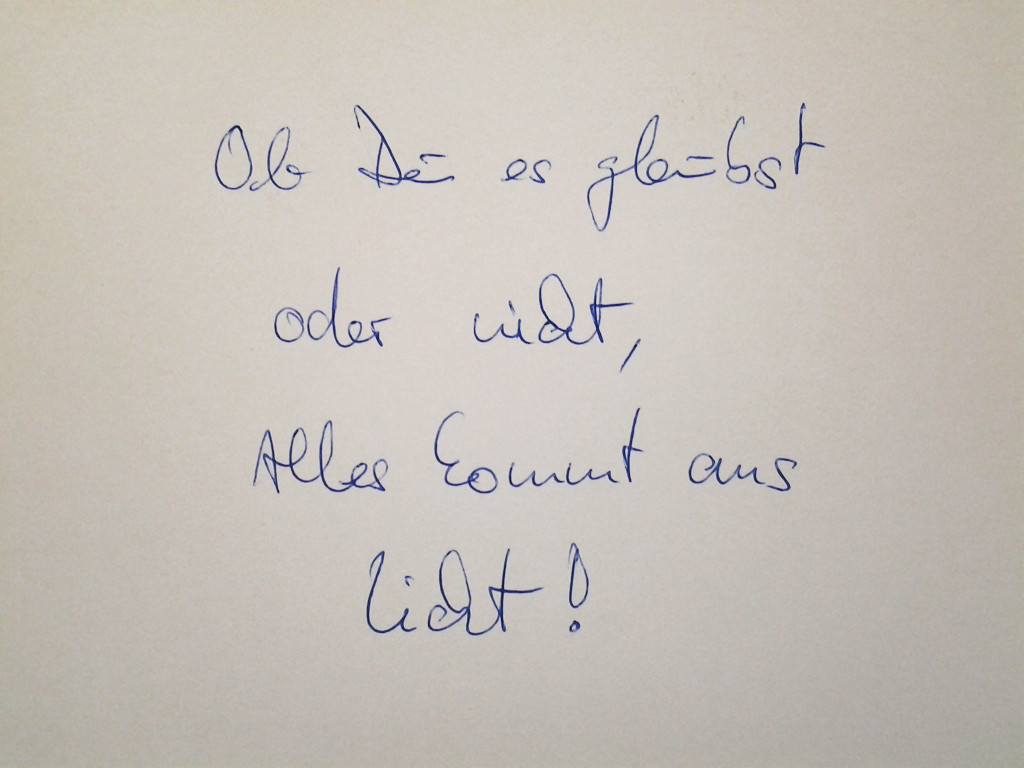 Whether you believe it
or not,
Everything comes to
light
The Annual Report 2014 of the Versicherungskammer Kulturstiftung is now available online, in which Sophia Schambeck is honored as twofold winner for her interpretation of Commentari III:
"Versicherungskammer Kulturstiftung supports young musicians in dealing with the music of the present. We gave at the regional and state competition Bavaria "Jugend musiziert" a special award for the outstanding performance of a contemporary work. The prize is endowed with 2,300 €. At regional and state competition 2014 flutist Sophia Schambeck convinced the Jury: The 20–year old inhabitant of Munich won both special prizes with her interpretation of Commentari III for soprano recorder, Renaissance Recorder in G and playback CD. It is part of a concert that the composer Dorothée Hahne had composed in 1999 on the occasion of the Roman summer in Köln for Recorder virtuoso Dorothee Oberlinger. The piece is instrumented for mixed Recorders, archaic didgeridoos and computer assisted surround live electronics."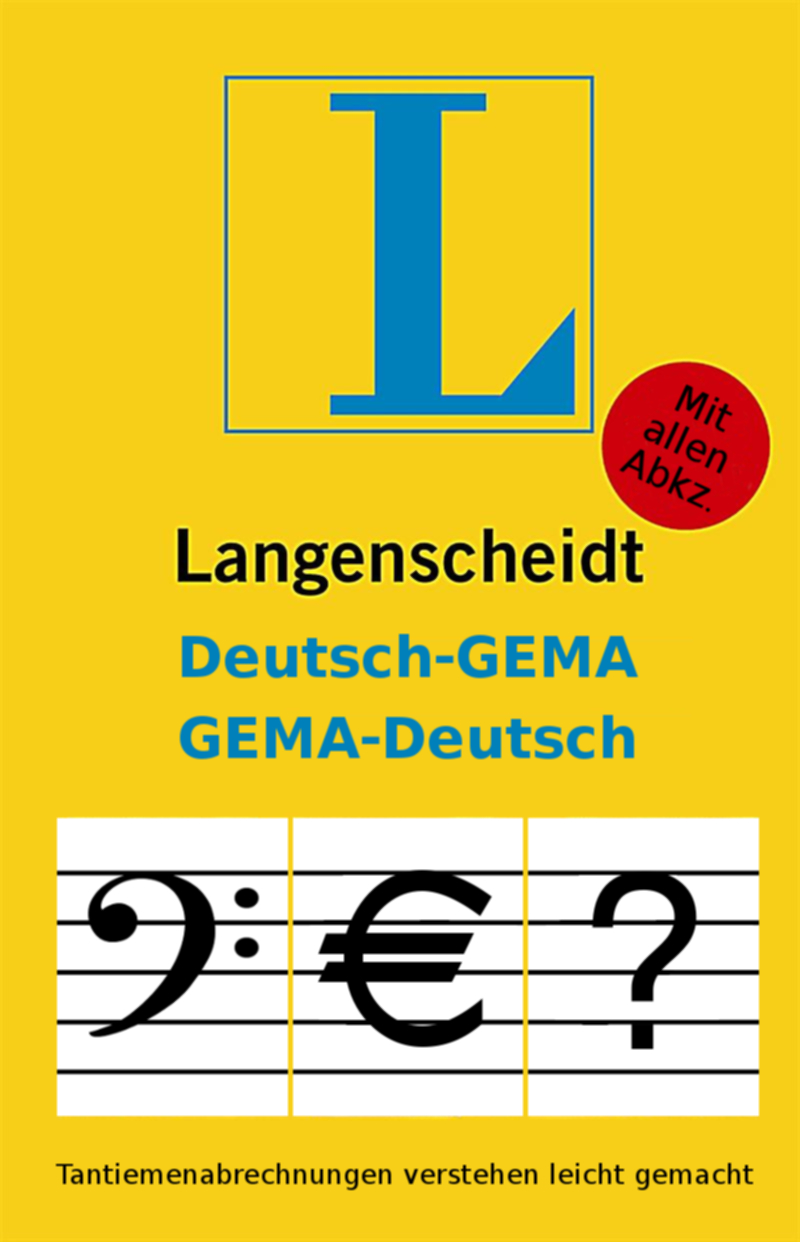 Mein Insider für Komponisten, denn da hilft nur noch Humor!