13. June 2015
16:00
10. July 2015
20:00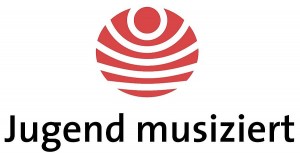 At the highest level the federal award winners from the four northern German states make music in the "four country concert", which this time goes on Saturday, 13 June 2015 at 16 clock in musiculum in Kiel on stage.
Program (u.o.) Dorothée Hahne: "TelePartY" for al

to recorder & live electronics
Commission of the German Music Council for Tabea Wink within the project
"Impulse – Young Interpreters / New Music"
The program will be compiled at the end of the Federal Youth Music Competition by the National Committee chairman. Niedersachsen will be represented by the 1. prize winners Tabea Wink (recorder) and Charlotte Kaiser (Mandoline). The NDR is co organizer, takes over the moderation and sends the concert time delayed in its series "Young Artists"..
Venue: musiculum Kiel, Stephan-Heinzel-Str. 9, D – 24103 Kiel (Nähe Wilhelmplatz)
Entrance fee: 5 € (+1 € VK)