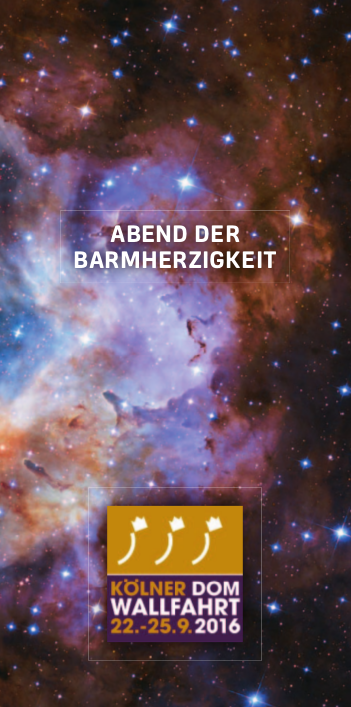 At this year's Cologne Cathedral pilgrimage (22th – 25th September 2016) will be held at 21 o'clock the evening of Mercy on 23 September.
The Cologne Cathedral is inviting visually and audibly in a special way to prayer and contemplation: images of the Hubble Space Telescope are projected in side the Cathedral, giving an impression of infinity and eternity of creation.
For this purpose a new work commissioned by Dorothée Hahne will be heard.
The composer uses original sounds and rhythms from space that pulsars (among other things taken up by Kepler teleskop and Effelsberg radio telescope) and other celestial phenomena are radiated.
The evening invites to let effect images and sounds from space to you and discover perfection and infinity of wonderful creation in oneself.
The complete program and further information can be found here: Continue reading »